The elementary composition of FRP pultruded profiles is resin and glass fiber, it is based on fiber-reinforced material, compounded with resin as an adhesive agent. It mainly includes FRP circular tubes, FRP square tubes, FRP rectangular tubes, FRP channels, FRP rods, and FRP H Type Steel.
Application of FRP Profile
a.) Electrical & electronics markets
Cable tray, random, insulation ladder, etc.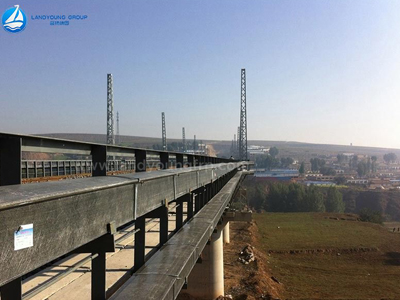 Cable Tray
b.) Chemical anti-corrosion markets
Grating floor, handrail, working platform, underground precision pipe, stairs, etc.
c.) Building construction markets
Oversize bridge protection closed system, movable house structure, working platform, window frame, window sash, and its components, etc.
d.) Foundation engineering markets
Freeway antiglare shield and its handrail, lamp post, water treatment, bracket for huge industry cooling tower, etc.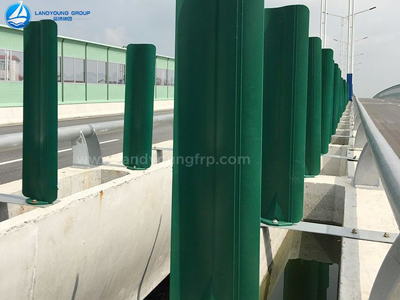 FRP Anti-Glare Plate
Why use FRP products instead of steel?
Many people would like to know why FRP profiles are so popular among industrial manufacturers. For a cheaper price, one can make a similar product from steel. Here are some of the advantages or benefits that FRP products offer over steel.
Low installation costs
FRP profiles offer easy installation and a wide range of applications. They are lightweight and therefore reduce the cost of installation, transport, labour and even the removal process. The ease of installation is further demonstrated by the fact that simple hand tools are the only requirement for installation.
Impact resistant
No more worries about deformation. the impact resistance between FRP materials allows flexing without permanent deformation. Unlike other steel grating, FRP products are able to return to their original shape after several reflections.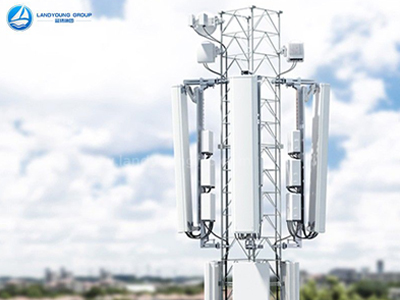 FRP Radome
Superior strength
The superior glass-to-resin ratio of FRP products is extremely strong and durable, providing excellent load-bearing capacity. Combined with other features, FRP products are designed to outperform the competition.
Corrosion resistance
FRP products are manufactured to withstand the deterioration of industrial chemicals and harsh environmental factors. Unlike steel, FRP does not corrode and can therefore remain cost-effective over time. For example, FRP tanks can be exposed to chemical immersion, spills, and splashes and retain their integrity.
Lightweight
FRP is only 1/4 the weight of steel, yet it outperforms traditional metals. This lightweight reduces manufacturing, transport, and installation costs.
Non-slip
FRP grids and surfaces are coated and cured to ensure slip resistance combined with angular particles to ensure maximum safety in hazardous environments.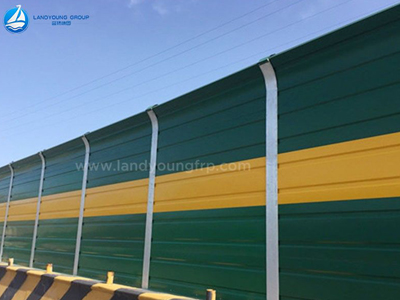 FRP Sound Barrier Wall
Anti-static
Although FRP is an excellent electrical inhibitor, it can allow a small amount of conductivity for static dissipation. This is particularly important in underground and offshore applications.
Fire resistance
Many people are unaware of the outstanding fire resistance of FRP products, which can be specifically designed for underground and offshore use due to maximum fire resistance and low toxic smoke and fume emissions.
Design
FRP material is more resilient than steel and other conventional metal materials. That said, it can withstand loads that cause deflection without causing permanent structural damage. It offers significant design advantages over steel and aluminum.
No maintenance required
FRP products will not rust, corrode or fade over time, even in harsh environments. There is therefore no need for painting, sandblasting, or other maintenance work to repair them. Special UV inhibitors are integrated into the FRP products and are therefore highly effective in Malaysia.
To find out more about the benefits of FRP pultruded composite profiles in construction, or to discuss bespoke manufacture or FRP products, please write to sales@landyounggroup.com or visit our website at https://www.landyoungfrp.com.