GRP or Glass Reinforced Plastic is also commonly referred to as glass fiber. This material has many advantages over other traditional materials used in the manufacture of water storage tanks. For modern cold water storage tank installations, there is no better choice than GRP. Here we look at why this is the premium material to choose.
Corrosion resistance
GRP is highly resistant to corrosion, making it an ideal material for holding substances such as chemicals. Due to its corrosion-resistant properties, bacteria are less likely to thrive inside GRP tanks, meaning that the tanks will remain in optimum condition. It can also withstand harsh conditions, so your tank can be left outside without damaging the tank or its contents.
High strength factor
Despite its low weight, GRP is also very strong. GRP outperforms conventional materials, including aluminium, in strength tests, making this material ideal for longevity.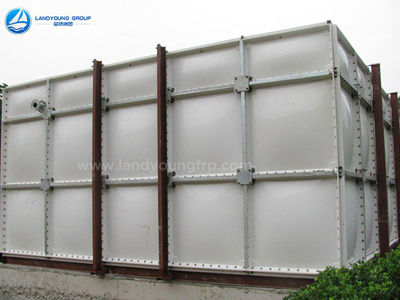 Low maintenance
Because it won't rust or rot, FRP is a very low-maintenance material that is ideal for water tanks. It also does not require any painting or finishing, making it very useful for those who cannot prioritise the maintenance of a tank made from materials that may require more maintenance, such as wood or metal.
Longevity
GRP one-piece tanks can last up to 25 years, far longer than alternative materials. During this time, GRP can be maintained without treatment, so you don't need to worry about coating or repainting it during its lifetime.
Robust and durable
Despite its light weight, GRP is a very strong and durable material, in the same way as most metal materials such as steel. As well as being resistant to corrosion, GRP is also highly resistant to extreme temperatures, UV rays and chemicals, making it a very reliable and durable material that is guaranteed to last!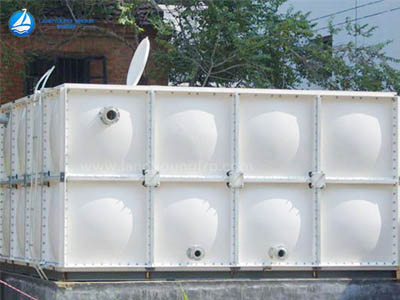 Low production costs
The production costs for manufacturing GRP water tanks are very affordable as GRP is easy to produce, manufacture and mould. In addition to this, GRP is a very lightweight material, which means that there is little additional cost to transport these tanks as they do not require heavy lifting equipment to transport them from the production site to the customer.
Lightweight
GRP is a very light material that offers a range of advantages. Due to its low weight, less reinforcement is required for installation on the roof and no heavy lifting equipment is required for installation. This helps to significantly reduce installation costs and makes it more practical to install chilled water storage tanks in a wider range of properties without the need for a crane.
GRP is a sensible choice compared to other materials used in the manufacture of water storage tanks. This lightweight, corrosion-resistant, and tough material outperforms other traditional materials in every test and lasts longer. If you are considering installing a combination water tank in your home, then GRP is the right choice for you. For more information or to request a quote, please contact us today.
At LANDYOUNG GROUP, we offer our customers high-quality GRP one-piece water tanks to meet all their needs. For more information about GRP water tanks and the services, we offer, please click here.