FRP manhole covers are removable panels used to cover manhole covers, to prevent anyone from entering the cover and to prevent falling into it. Different types of materials are used to manufacture manhole covers. Cast iron and concrete materials are widely used to manufacture manhole covers, but they have disadvantages such as their high weight, high cost, and tendency to encounter water.
It is therefore expected that FRP manholes will grow because of their longer durability. FRP manhole covers can withstand heavy wear and tear due to vehicular traffic. These manholes can be used in various terrains, roads, and residential societies. with high corrosion and chemical resistance, FRP manhole covers are reliable and this type of cover can create market growth.

FRP manholes cover the European market and are growing mainly due to legal restrictions on the manual handling of heavy loads. Other lightweight options are gaining the market in the region; composite materials are most suitable for this purpose. This manhole provides electrical insulation and slips resistance. LANDYOUNG FRP manhole cover is a composite material profile made of E-glass fiber, unsaturated polyester resin, or vinyl resin by SMC process.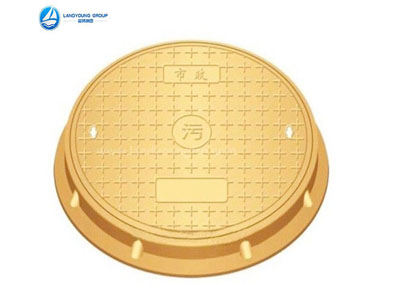 Global FRP manhole covers market: load carrying capacity
The global FRP manhole covers market is segmented by load capacity ELD (Extra light Duty) 2.5 Ton, LD (light duty) 5 Ton, HD (Heavy Duty) 25Ton, and EHD (Extra Heavy Duty) 40Ton. The light and heavy-duty segments are the main growth segments in the global FRP manhole covers market.
Global FRP manhole covers market: drivers and restraints
The global construction and industrialization market is growing, ultimately generating a demand for wastewater and water treatment, which in turn is driving the growth of manholes for maintenance and cleaning. Manholes made of FRP have the good abrasion resistance and do not slip over long periods of time; therefore, they are safer to use on pavements.
Good chemical and corrosion resistance increases the service life of FRP manholes, making them durable and long-lasting, thus creating a demand for FRP manholes in the fertilizer industry.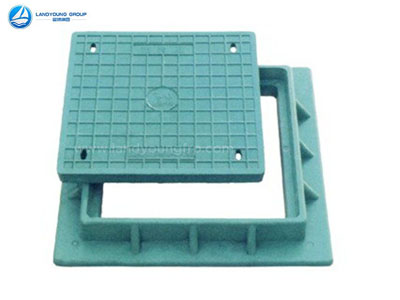 FRP manholes are light in weight and have a high strength-to-weight ratio. FRP manhole covers are easy to handle. High strength, the tensile strength of FRP material is equivalent to that of Q235 steel, and the compressive strength is more than twice that of C30X. Its impact resistance, vibration, fatigue, and fracture resistance are better than steel, iron, and other materials. It is used as a bearing structure of the manhole cover. Strength and safety conditions are easier to meet than iron manhole covers.
FRP manholes can withstand a wide range of temperature differences from -40oC to 80oC. The fire resistance of FRP manhole covers is creating a market for industries that require fire protection.

FRP manhole covers are available in a wide range of colors and customers can choose custom colors without the need for external painting to protect them from the elements.FRP manhole covers will not fade over time.
Frequently asked questions
Are FIBER TOP manhole covers in FRP as durable as those made of cast iron?
The new EN 124:2015 standard addresses some of the missing issues of the previous version on manhole covers and it now refers to new materials currently on the market, as well as new tests that are considered useful to ensure the safety of people and objects.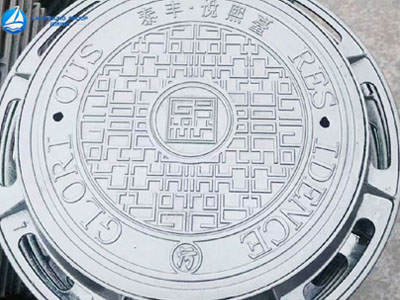 The 2015 edition is divided into six parts: Part 1, General Provisions, refers to the definition of vehicle and pedestrian circulation classes, the design principles and performance requirements for manhole covers in the same way as the rest of the code, compared to cast iron in Part 2, steel and aluminum alloys in Part 3, reinforced concrete in Part 4, composite materials in Part 5 and finally polypropylene (PP) ), polyethylene (PE) in Part 6 or polyvinyl chloride ( PVC-U).
If an FRP manhole cover passes the same load test as cast iron, it, therefore, has the same load capacity as a conventional cast iron cover.
They, therefore, fall into the following classifications.
Group 1 (minimum class A15, ultimate tensile strength > 15kn - 1.5 tonnes.) For areas accessible only to pedestrians and cyclists.
Group 2 (minimum class B125, ultimate tensile strength > 125kn - 12,5 t.) For areas accessible only by very light vehicles, pedestrian areas, pavements, car parks, and multi-story car parks.
Group 3 (minimum grade C250, ultimate tensile strength > 250kn - 25 tons.) For car parks, forecourts, industrial premises, and slow-traffic areas.
Group 4 (minimum grade D400, ultimate tensile strength > 400kn - 40 tonnes.) For use in areas accessible to cars and trucks, including driveways, hard shoulders, and pedestrian areas.
For more information about FRP manhole covers, please visit our website at https://www.landyoungfrp.com.