Fiberglass Reinforced Plastic (sometimes referred to as Fiberglass Reinforced Polymer) are composites of fiberglass and plastic or polymer resins which, when combined, provide a stronger, more durable, corrosion and heat resistant product than any other products.

Using a mold to manufacture the finished product, the glass fiber is usually thermoset with a plastic or epoxy resin. Once cured, the final product will retain its shape thanks to the resin, while the glass fiber will provide strength and stiffness. Equally important, the resin has corrosion and heat resistance properties not found in any other type of metal product. This technology increases durability and strength in harsh and corrosive environments such as chemical processing plants, food processing, wastewater, and sewage treatment centers, HVAC, semiconductor plants, generator facilities, fuel storage tanks, etc.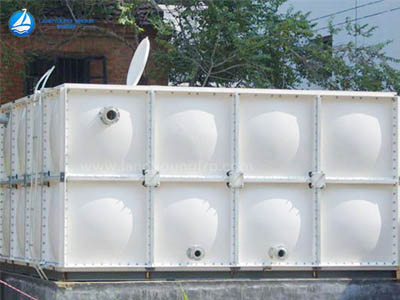 Fibre Reinforced Plastics (FRP) are widely used in many industrial applications. FRP pipes, ducts, and FRP tanks are examples of excellent FRP applications.
Industries using FRP pipes, linings, and other materials
Industries where FRP materials are used include
In the automotive industry, FRP materials replace metal in the side panels of car, truck, and trailer bodies due to their high strength-to-weight ratio. These applications account for almost a third of the use of FRP.
FRP materials are used in the construction industry for guardrails, signage, drainage systems, utility poles and sewer, gas, and water pipes. Lightweight and structurally strong, the aerospace industry offers great advantages. FRP has excellent tensile strength and can withstand extreme temperatures and harsh environments.
Industries involved in storing water, chemicals, and other liquids in tanks made of FRP or using tanks with FRP tank liners. Other industries include the power industry, marine infrastructure, consumer goods, and protective equipment. In addition, FRP repairs can enhance applications in all industries.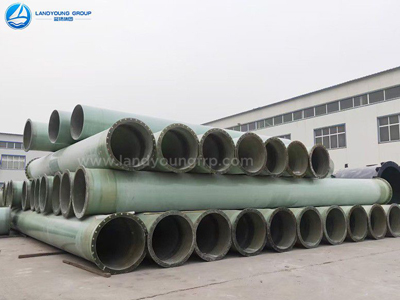 Why should you consider using FRP piping over other options?
This is why you should consider using FRP ducting or piping applications for your project rather than other options. FRP materials offer.
Design flexibility. Products can be designed and manufactured to many technical specifications.

Strength: They offer excellent tensile, flexural, and impact strength.

Stiffness properties. They can be made to have rigidity and low bending stress.

Service life. These materials are extremely stable and have an extremely long service life of over 30 years.

Hydraulic properties. the inner surface of FRP is very smooth, so the material flow provides excellent hydraulics. This also allows for excellent energy ratings.

Water quality. As FRP pipes or tank linings can be lined with food-grade resins, they provide excellent water quality as well as high quality for other liquids.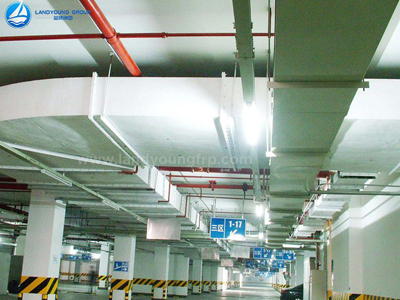 Why use fibreglass reinforced plastic ducts?
We provide quality solutions with our glass fiber-reinforced plastic (FRP) products. Our FRP ducts are used in many industrial, water, wastewater, underground, industrial/commercial, and HVAC applications where corrosion is an issue.
Unlike metal piping, our FRP piping will not corrode. It can be buried and installed in the harshest climatic conditions. It can withstand extreme cold. It is ideal for industrial and commercial sites where chemicals can eat away at normal piping, such as swimming pools, wastewater plants, etc.
FRP Duct can be round or rectangular and be designed for wind, seismic, snow, pressure, vacuum, and temperature to meet customers' specifications and requirements.
LANDYOUNG FRP duct offers numerous advantages over traditional ducting materials such as galvanized, stainless steel, and PVC coated metals.
For more information on fiberglass reinforced plastic ducts, please visit our website at https://www.landyoungfrp.com.