Sheet piling is the standard when it comes to retaining soil during pile driving and deep foundations. It is often used in excavations or to provide protection against bodies of water. Sheet piling is also the most reliable and cost-effective way to prevent soil movement or water horse pants from damaging a foundation or facility.
Let's take a look at the uses of sheet piles, the types of retaining walls that can be used, the design and safety of sheet piles, and how to install sheet piles.
Uses of Sheet Piles
Sheet piles can be used to provide permanent foundations, permanent or temporary retaining walls, and as extremely strong formwork when concrete foundations or retaining walls need to be poured. Sheet piles can form the foundation for underground structures, such as basements or underground parking lots. It is also used in marine applications, typically for harbor wall reinforcement projects, but can also be used for projects requiring retaining walls along riverbanks or canals, or projects focused on bridge repair and construction.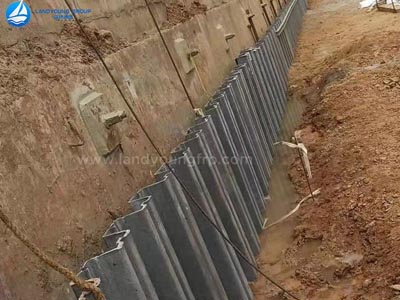 FRP Sheet Piling
Sheet piles are used to protect or construct.
Parking structures
Seawalls and bulkheads
Basements
Pump houses
Foundations
Cofferdams
Underground facilities
Types of Sheet Pile Retaining Walls
Different sites require different walls. For each technique designed specifically for this scenario, the following are the most common retention walls:
Cantilever - These walls provide support by the sheer strength of the sheets.

Braced and Anchored - These are necessary for high-pressure situations and add holding strength through lateral bracing and anchors.

Soldier Piles- H-section pipes or piles are inserted into drilled holes.

Secant or Tangent Piles - The drilled-out portion of the fill will be soil-reinforced walls.

Structural Slurry Walls - Trenching and filling with concrete as an alternative to steel.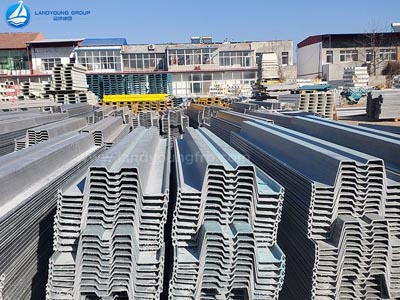 FRP Sheet Piling
No matter what site needs protection, there may be a sheet pile solution for the situation. Investing the resources to properly design and drive sheet piles can result in higher cost savings for facilities by getting the job done right the first time.
Sheet Pile Design
Steel sheet piles come in three forms or shapes: Z-shaped, U-shaped, and straight web sections.
Z-shaped sheet piles are considered to be the most effective shape. They are used for intermediate and deep wall structures, often for tiebacks and cantilever retaining walls. u-shaped sections are used for similar applications, but they have a lower bending resistance than z-shaped piles.
Straight web sections are intended for interlocking and forming circular or closed structures backfilled with soil or gravel.
Sheet Pile Safety
When properly designed, sheet piling can almost completely eliminate the risk of landslides, erosion, collapse, or hydroplaning. Construction sites are packed with people and expensive equipment, so there's really no reason to take any chances. With a simple survey, the best retention plan can be designed to minimize construction costs and safety risks. Properly designed and driven sheet piles can provide excellent protection for construction sites and permanent retaining walls.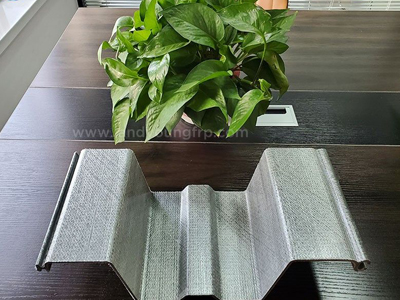 FRP Sheet Piling
How to install sheet piles?
Arrange the sheets in sections to check that the piles are properly interlocked.
Hammer the first sheet to the defined depth according to the design.
Use a vibratory hammer for installation, but if the soil is hard or dense, use an impact hammer.
If vibration is prohibited at this particular location, use a hydraulic device to push the sheet into place.
After placing the first sheet, drive the second sheet so that it interlocks with the first sheet.
Repeat this process until the wall is complete.
If complex shapes are required, use connector elements to maintain the integrity of the wall.
LANDYOUNG has extensive experience in the design and installation of sheet piles, working closely with clients, developers, and general contractors to provide value-engineered solutions regardless of the size or complexity of the project.
If you are interested in our Sheet Piling solutions and would like to know more, please call our friendly team on +86 133 2318 2255 or email us at sales@landyounggroup.com.