When it comes to structural materials, few can beat FRP pultruded profiles. With its many corrosion protection properties, incredible strength, low maintenance, lightweight, thermal conductivity and non-conductivity, it is the best profile in the industry.
We can say that FRP contains the below things:
1. Fiber like Aramid, Glass, Ceramic, and Carbon
2. Matrix of Plastic such as Pthalates, Polyester Epoxide, Polyurethane, HDPE, PTFE, etc.
3. Additives like Colours, Fire inhibitors, Anti Skid, Conductivity, and so on.
FRP materials can be finished by a variety of methods. In terms of manufacturing techniques and types a number of products manufactured, these are the most versatile materials. They can be molded that
Push, pull, shape, rotate, etc. The shapes they can form are limited only by imagination. FRP profiles are the best alternative to stainless steel and other expensive components.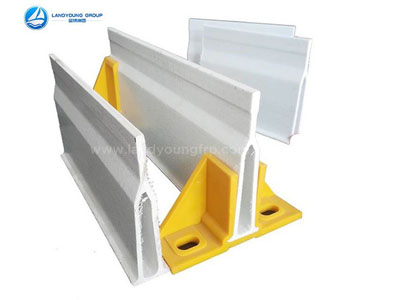 FRP Support Beam
Some of the FRP manufacturing methods are listed below:

1. Injection Moulding
2. Pultrusion
3. Pushthrusion
4. Casting
5. Filament Winding
6. And various other methods as per desired properties of the final product
Fiber-reinforced polymers (FRPs) are often used for retrofitting and specific applications, although they are not common in major mechanical solutions. FRPs are used by impregnating a polymer (such as epoxy resin) with a type of fiber called carbon and glass. Once the polymer is reinforced, the fibers can cause a great deal of physical effort and trouble while the polymer retains its shape and protects the fibers.FRPs are suitable because of their properties and are modified due to the variability in the location and shape of the fibers.
Strength of FRPs in normal and harsh environments.
The ecological conditions of FRPs used to repair structures are frequently exposed throughout their service life, are neither constant nor predictable, and depend on many parameters such as: latitude as well as positioned altitude, season, space from the sea, and therefore local weather. Environmental factors will seriously affect the commissioning performance of each component that makes up the FRP and of the FRP as a whole, even in the short time after installation, due to specific processes (reversible or permanent) in the external agents and therefore the materials that make up the FRP. In particular, the role of the matrix/adhesive is crucial for the behavior of the FRP system. Due to the specific nature of cold-curing epoxy resins, the fact that
FRP products are of supreme strength, they appear to be best suited for many industrial processes. Their precious properties make them the best alternative to older products. The advent of such materials has opened up the options for engineers. Not only do they have supreme strength, and composite materials, but they even come in a variety of colors.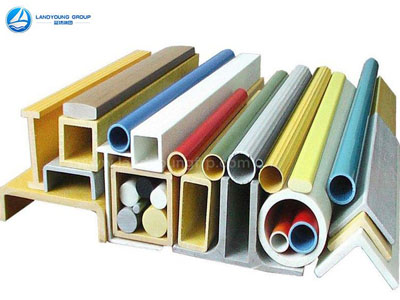 FRP Round Rectangular Pipe
Now let's find out the properties that make FRP a valuable product.
1. Impact resistance.
Resistance to biochemical environments and water is one of the most incredible properties of these products. Metals can only be recovered with water, thus reducing their original strength. Therefore, painting becomes a necessity in order to keep them innovative.
2. Stiffness.
From the many valuable properties, the difficulty of fiberglass makes it a perfect substitute. Because of the incredible stiffness of older metals, these were the only option for building manufactured structures in the early days.
3. Withstand heavy loads.
FRP sections do have the ability to transport heavy loads, which is by far one of the most important features that make metal a valuable product. This composite material even has the ability to withstand heavy loads.
4. Flexibility.
The unparalleled flexibility of FRP gives designers and fabricators the freedom to shape variable shapes, making it a smart choice because they are thin, strong and flexible, and easy to clean and mold.